You can easily bring a personal touch to a room or a working space by adding something handmade. As lighting plays an important role in any modern habitat, the safest bet for joining both functionality and creativity is a lamp. Browsing trough Pinterest's vast collection of pinned images I stumbled upon unique handmade lamps and fun, cool DIY projects.
The hand crafted lamps from Ambient Art offer a distinctive mix of natural materials and decorative shapes that provide a serene-mood soft lighting. The styles range from rustic to whimsical and elegant and the materials include hand made paper, willow branches, dried grasses, reed, and more.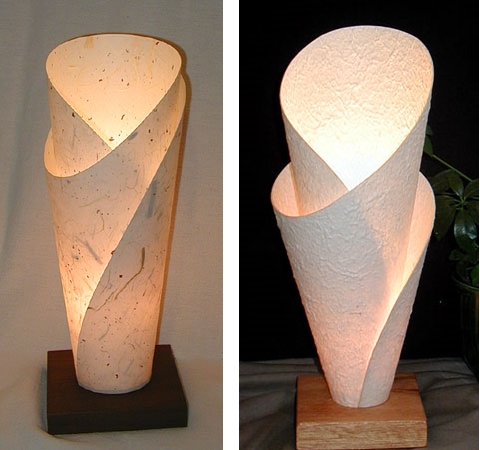 This DIY neo-baroque Plexiglas hanging chandelier project from Shelterness is a wonderful lesson in simple, creative engineering. Look for acrylic glass, spray paint at home depots and for the lighting components search at local electronic stores.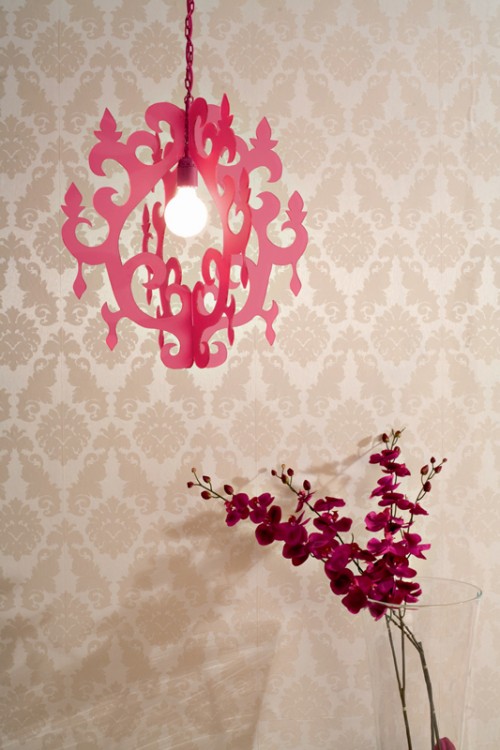 Another great DIY ceiling light project is the Moresque-inspired lamp made from thick paper or thin plywood from stregoi user on Instructables. Doesn't it look great?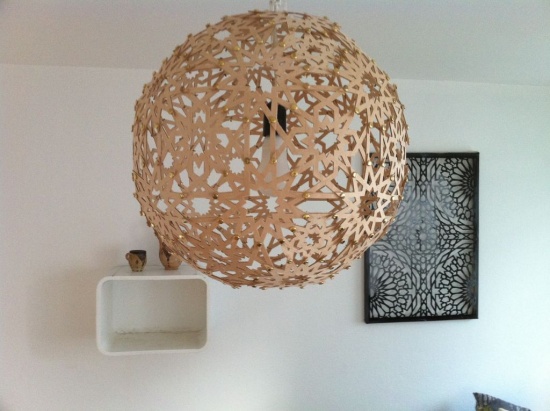 The art&crafts online market Etsy registers a wide number of inventive handmade lamps, including these created from sewing thread and water based non-toxic glue designed by Riga, Latvia-based Filigree Creations, or this Elephant paper lantern string light designed by Nick Juara, a perfect lighting fixture for a kid's room.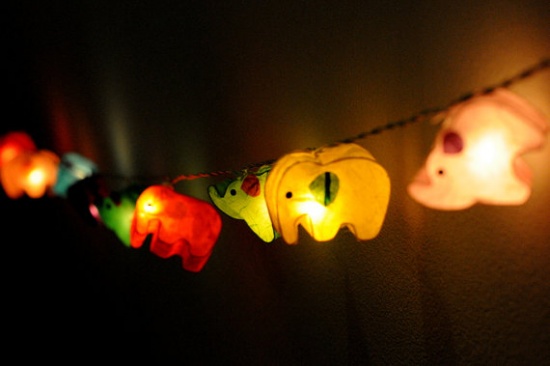 What do you think of handmade lamps and light fixtures? Would you buy from talented artisans or try to make your own?