Our favorite newspaper holder!
Now there's a home accessory we can all use! Lenga Wood Newspaper Stand from eco-friendly, household goods manufacturer Manufactum has six compartments to hold your favorite magazines and newspapers.
Lenga Wood newspaper stand
The center and the outside dividing boards are attached to the bottom, while the other four are detachable. Plus, the centre board is a bit higher, so it can serves as a handle. Made from solid matt-varnished wood, this elegant newspaper holder costs about 200 GBP. Nice, isn't it?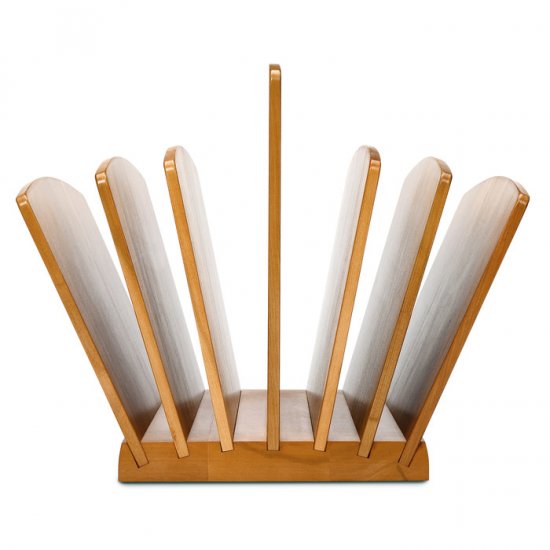 Lenga Wood newspaper stand, front